What is a URL Rotator?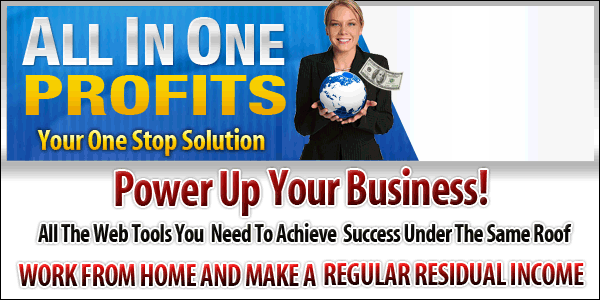 What is a URL Rotator?
What is a URL Rotator? A URL rotator is a script that allows you to rotate websites. Inside the script, you add a number of different websites and when you advertise your rotator, each website rotates with each visitor. This means if I click on the rotator, I will see website number 1 and when another visitor clicks on that rotator, he will see the second website and so on. If you have 30 websites in the rotator, 30 visitors will see a different website from that rotator and the process starts all over with each visitor after that.
That's why we are going to set up our own rotator. In our rotator, we are doing to add our GDI downline members' recruiting pages.
It is important you set up your rotator before you start getting referrals. This way, all you have to do is add their websites to it.
You need to have a rotator you need to get one and you have 2 options.
Option #1)
I have added a rotator and a tracker at my website and all members there can use it for free. There are instructions in the rotator section that will show you how to use it. Go to
1-1Hits.com
and use the rotator for FREE.
Click here
for instruction on how to set it up.
Option #2) All In One Profits - This one is $11.50 a month but it can be lucrative. For every other referral that you get, you will get $10. This  website has an autoresponder, a splash builder, and a tracker. It is worth the expense considering the tools you get.
Option #3) FreeRotator.com - You need to go to that website and upgrade for $9.99 a year. You must be upgraded in order to add multiple rotator. This rotator does not pay commissions on referrals.
If you have your own rotator, you are welcome to use it.

Now that you have your rotator, it is time to add links to it and they are from each member in your downline. Please remind your downline to create a page and send it to you so you can add them to your rotator.

Once you have all your members' links in the rotator, you need to advertise, advertise, and advertise. There are great advertising programs out there and I have created a separate page with a list of them. Once each member in your downline reaches 4 or 5 members under them, then you need to remove them from your rotator so you can concentrate your advertising efforts on those who need help.  
This can go viral because more than one person will be advertising your members' pages. Here is an example - let's say Mary joined you so I advertise for her and you do the same till she has 4 referrals - By now she got Joe and she places him in her rotator - but also Mary & Joe are in your rotator and in my rotator till they get 4 referrals.
Login to your rotator at FreeRotator.com
Under "URL Tools" click on "Rotators"
On the to right hand corner click on "Add Rotator" and then give it a name. It can be whatever name you want. You can give it a name that relates to GDI like mygdirotator.
Once you give it a name press enter and then click on "Rotators"
The name of the rotator you just created should show up on the top of the page. Click on it and then click on "Add URL" and then enter your first member's link then click on "Save Link". Repeat the process again to add each link.
Once you are done adding the links, you are ready to advertise your rotator.
Your rotator is located under the "Rotators" page. Mine look like this:
http://freerotator.com/ro/?r=1&u=harzt03

You can test your rotator to make sure your sites are rotating and that you have the right URL rotator.
Return to the Advertising System Page